By following these simple etiquette rules, you'll be sure to make a good impression on clients and colleagues alike. accounting profession.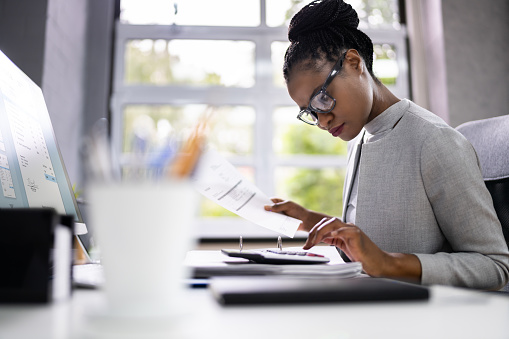 Here are 12 accounting etiquette rules every accountant needs to know:
1. Get Familiar With The Company's Accounting Software
If you're starting a new job at an accounting firm, it's important to get familiar with the company's accounting software. This will make your transition into the new role much smoother and will help you be more productive from the start.
There are many different accounting software programs out there, so it's important to take the time to learn how to use the one that your firm uses.
2. Don't Be Afraid To Ask Questions
If you're unsure about something, don't be afraid to ask questions. It's better to ask and get clarification than to make a mistake because you didn't want to seem like you didn't know what you were doing. Your colleagues will be happy to help you out and answer any questions you have.
3. Be Professional At All Times
Remember that you're a professional and need to act accordingly. This means being polite, respectful, and dressing appropriately for the office. Avoiding unprofessional behaviour like gossiping or arguing with colleagues.
If you maintain a professional attitude, you'll be respected by your colleagues and can set yourself up for success in your career.
4. Follow The Golden Rule
Treat others how you would want to be treated. This is a simple rule to follow but it's one that's often forgotten in the workplace. Whether it's interacting with co-workers, clients, or vendors, always remember to treat others with respect. This will go a long way in maintaining positive relationships in the workplace.
5. Be Respectful Of Your Client's Time
Respect is key in any client-professional relationship, but it's especially important in the world of accounting where time is money.
If you want to be respected by your clients, be respectful of their time by being punctual for appointments and meetings, returning phone calls and emails promptly, and being prepared for meetings.
6. Dress Professionally
First impressions are important, so always dress professionally when meeting with clients or attending industry events. While the dress code may be more relaxed in your office, it's important to remember that you represent your company and should dress accordingly.
7. Use Proper Language And Grammar
In any business communication, it's important to use proper language and grammar. This shows that you're professional and competent, and will make a good impression on clients.
8. Be Organized And Keep Accurate Records
As an accountant, the organization is key. You need to be able to keep track of multiple clients' financial information, so it's important to have a system in place for organizing files and records. Additionally, always double-check your work for accuracy before sending anything to a client.
9. Maintain Confidentiality
Maintaining confidentiality is essential in the accounting profession. You will have access to sensitive financial information, so it's important to always keep client information confidential.
10. Meet Deadlines
Accounting is a deadline-driven profession, so you must be able to meet deadlines. This means being organized and efficient in your work, and honouring any commitments you make to clients.
11. Be Prepared For Meetings
Whether it's a one-on-one meeting with a client or a presentation to a group, you should always be prepared. This means knowing what you're going to say, having all relevant materials on hand, and being familiar with the topic ahead of time.
12. Follow Up After Meetings
It's important to follow up after meetings, either with a phone call or email. This shows that you're interested in the client and their business and that you're willing to continue working together.

By following these 12 accounting etiquette rules, you'll be sure to make a good impression at your new job. Accounting can be a challenging profession, but if you start on the right foot, you'll be well on your way to success.

Check out accountants Mount Waverley.