When you're ready to start working with an accountant, there are a few key steps you'll need to take to find the right professional for your business. By following these steps, you can be sure to find an accountant that is well-suited to your needs and who will provide you with the best possible service.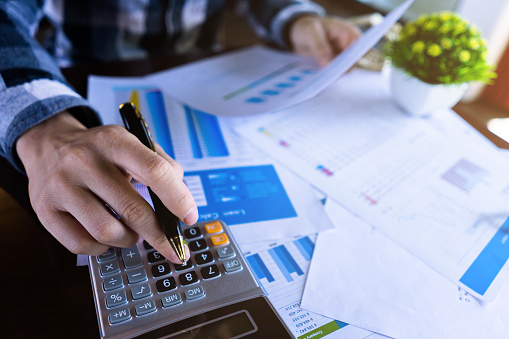 Here's what you should do:
1. Define Your Needs.
The first step is to determine what type of accounting services you need. What exactly do you need help with? Do you need someone to manage your financials daily or just someone to provide advice and guidance? Or do you simply need someone to prepare your tax returns?
Once you know what kind of assistance you require, it will be easier to find an accountant who can meet those needs. You can begin to narrow down your search for an accountant.
2. Ask For Recommendations.
If you have friends or family members who have used an accountant in the past, ask for their recommendations. They can provide you with first-hand knowledge of what it is like to work with a particular accountant and can give you an idea of the types of services they offer.
3. Research Your Options.
Once you have a few recommendations, take the time to research your options. There are many different types of accountants out there, so it's important to do your homework and find one that's a good fit for your business. Ask other businesses in your industry for recommendations.
Or check out the websites of different accounting firms and read online reviews to get an idea of what others have to say about various accounting firms. This will also help you get a better sense of what each firm has to offer and will allow you to narrow down your choices even further.
4. Ask For Quotes.
Once you've narrowed down your options, reach out to a few different accountants and request quotes for their services. This will help you compare pricing and get a sense of what each professional would charge for the work you need.
When meeting with prospective accountants, be sure to ask about their fees. Most accountants charge by the hour, but some may also charge a monthly fee. It's important to determine which option makes the most sense for your business so that you're not hit with any unexpected charges later on.
5. Schedule Consultations.
After you've received quotes from a few different accountants, set up consultations so you can meet with them in person and get a better feel for their personalities and how they would work with you.
This will also allow you to meet with the accountant in person, ask questions, and get a better sense of how they would be able to help you.
6. Make Your Decision.
Once you've met with all of the accountants you're considering, it's time to make your decision. Take all of the information you've gathered into consideration, and choose a professional that seems like a good fit for your business.
Decide on one particular firm, and work with them moving forward to manage your finances efficiently.
Final Thoughts:
As you can see, there are many things to consider when it comes to finding the right accountant for your business. By following these steps, you should be able to find an accountant that meets all of your needs and will help your business thrive.
You can be sure to find an accountant that is well-suited to your needs and who will provide you with top-notch service. Good luck!
For related articles, check out accounting maths.